– FOUR-YEAR TECHNICAL-ECONOMIC INSTITUTE –
Administration, finance and marketing course

THE EXCELLENCE OF THE ITALIAN SCHOOL ADAPTED TO INTERNATIONAL STANDARDS
Bringing the high school course to 4 years is a challenge that pushes us to develop a path of excellence based on innovative teaching that entails strengthening the higher technical education, preparation for university and the possibility of entering the labour market with the aim of fulfilling experiences of excellence in technical education. We aim for the reinforcement of information technology and professional subjects, the full mastery of the English language and the acquisition of soft skills.
OBJECTIVES
Prepare for the same State Exam set for the five-year course;
Ensure the acquisition of the level of preparation and skills required for entering the labour market and University studies;
Prepare for the possible continuation of studies at foreign Universities;
Develop soft skills and non-cognitive skills required in the workplace;
Acquisition of skills required for accounting and preparing a financial statement;
Full command of the English language;
Start-up training;
Promoting entrepreneurship, as motor of innovation, competitiveness and growth;
Acquisition of innovative skills for work placement at 4.0 companies;
Encouraging socially responsible conduct;
Acquisition of command of computer skills required for practice and application in the professional subjects;
Attainment of ECDL and international language certificates;
Guidance for post diploma in collaboration with companies and Universities.
EDUCATIONAL TOOLS
Classrooms set up as laboratories, with interactive whiteboard (IWB), cabling and Wi-Fi coverage;
Computer lab;
Digital education and tablet for every student;
Multimedia room for meetings, conferences and lessons;
Gym and sports equipment.
METHOD
Teamwork through the "cooperative learning" method;
Optimisation of the teaching programme to have time for the organisation of a Learning week on specific topics: study method, public speaking, week of art, fashion, how to draft a Bill with the experience of "Parliamentarian for a day" at Montecitorio, how to recognise fake news, how to learn mathematics with a game;
Teaching of languages with the international method: focus on comprehension and communication;
Use of teaching workshops for all subjects;
Do part of the school-work alternation (PCTO) abroad;
Transmit soft skills through the teaching of disciplines (autonomy, self-esteem and confidence, communication skills, team work, organisational skills);
"Problem solving" to train to use logic;
Teaching subjects in English with possibility of taking IGCSE exams;
"Project Area" in cooperation with accredited entities to improve entrepreneurship awareness.
TIMETABLE
Subjects
Four-years
1st
2nd
3rd
4th
Business economics and workshop
3
3
8
8
Italian
4
4
4
4
Mathematics
4
4
3
3
English 2nd language *
3
3
2
2
Foreign Language (II)
2
2
2
2
Law and economics
3
3
–
–
Law
–
–
2
2
Physical Education
2
2
2
2
History – Citizenship and Constitution
2
2
2
2
Computer Technology
2
2
2
2
Earth sciences (Astronomy, geology, biology)
2
1
–
–
Geography/Geography
1+1
1+1
–
–
Political economy and Finance/Economics
–
–
2+1
1+1
Integrated science (Physics, Chemistry)
1
2
–
–
English conversation
1
1
1
1
Religion
1
1
1
1
Totals
32
32
32
32
* Of which one hour in all grades in mother tongue to prepare for language certificate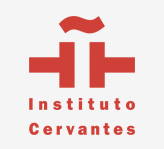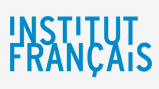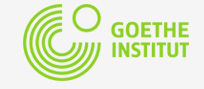 EXTRACURRICULAR ACTIVITIES
Work placements;
Language internships;
Projects in cooperation with the Chamber of Commerce;
Theatre workshop;
Work and study method;
Social networks and their correct use;
Project "Enhancement of Excellence".