ISTITUTO LEOPARDI
A good school provides services, teaches values, suggests paths, carefully guides young and open minds towards a complex future, and can anticipate the future. This is the formula that characterises our teaching method: we use a unique didactic method that projects the children into the international community as the protagonists of their future.
WE ANTICIPATE THE FUTURE

A school open to innovation with strong roots in our cultural tradition, is attentive to technological changes and prepares the children to face them with full awareness.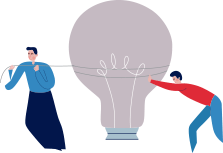 MIXED ENVIRONMENT

We are a Catholic-oriented secular school that wishes to offer its students a mixed environment, as they will encounter in the social context.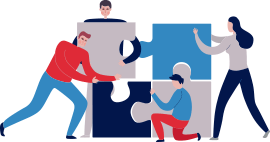 KEEPING ABREAST OF SOCIAL CHANGE
We give keys for a critical evaluation of social change, helping the children understand the implications and how to deal with the evolutions in society.

TEACHING FREEDOM OF THOUGHT
We teach the children to affirm their positions and opinions, backing them with sound values, whilst remaining sensitive to the points of views of others. We stimulate a constructive dialogue.

ETHICAL VALUES
We propose a school that does not just provide education, but offers the children the possibility of learning the most adequate ways of dealing with difficult social dynamics avoiding the loss of ethical values.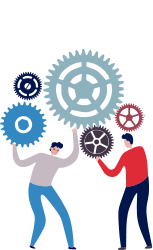 CONNECTION TO THE WORLD OF WORK
The school/work alternating program is useful for completing the education acquired in school. We propose experiences in local companies and entities.

73
YEARS OF ACTIVITY

860
STUDENTS

86
TEACHERS

9
STUDY COURSES

6
CERTIFICATES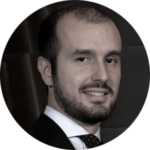 After five wonderful years spent at the school desks in Via del Carroccio, consolidating the bases of a solid and extensive knowledge of foreign languages and the fundamentals of economic and legal subjects, I went to Bocconi University. I then had two academic exchanges and an experience abroad, and started my profession at one of the four ("Big Four") leading companies in the field of consultancy and auditing, which was followed by the years spent in the USA and the qualifications attained at the two professional associations in Sacramento (California – US) and Milan. Since 2020 I have been responsible for the consolidated financial statement and the SEC financial reporting and compliance of an Italian company listed on the New York Stock Exchange.
GIORGIO NAVA
VP Financial Report and Consolidation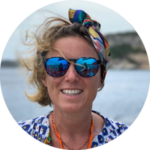 They were fantastic years of study, experimentation, growth and fun: the friends that we grew up with are those we meet up with now and are for life!
Then there was marriage, children, New York, Shanghai, Lugano… different jobs, professional development, all giving great satisfaction thanks to the preparation and education received in high school: thank you Leopardi!
VALENTINA QUATTROCCHI
Journalist G+J/Mondadori Milan
Project manager at DLArchitecture Shanghai and Lugano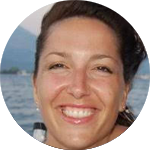 As I grew up and followed all the stages of my education at the Istituto Leopardi, I felt as though I was part of a large family, also because the members of your family were part of my large-small family of friends and classmates.
The school gradually also became a little like "home". Therefore, when I had to decide on the best place to send my children, I thought of "home", "family" and I said to Carlo and Ludovico "Guys: off to mom's school!".
MARTA MONACO
Financial and Corporate Communication Senior Manager
Prada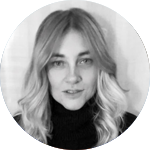 It was many years ago but the memories are still vivid and engraved in my heart. There are no words but clear and perfect images of unforgettable moments. Thank you for the five wonderful years.
CHIARA ZICOLILLO
Senior account group manager
RTL 102.5